Donated by Jana Funke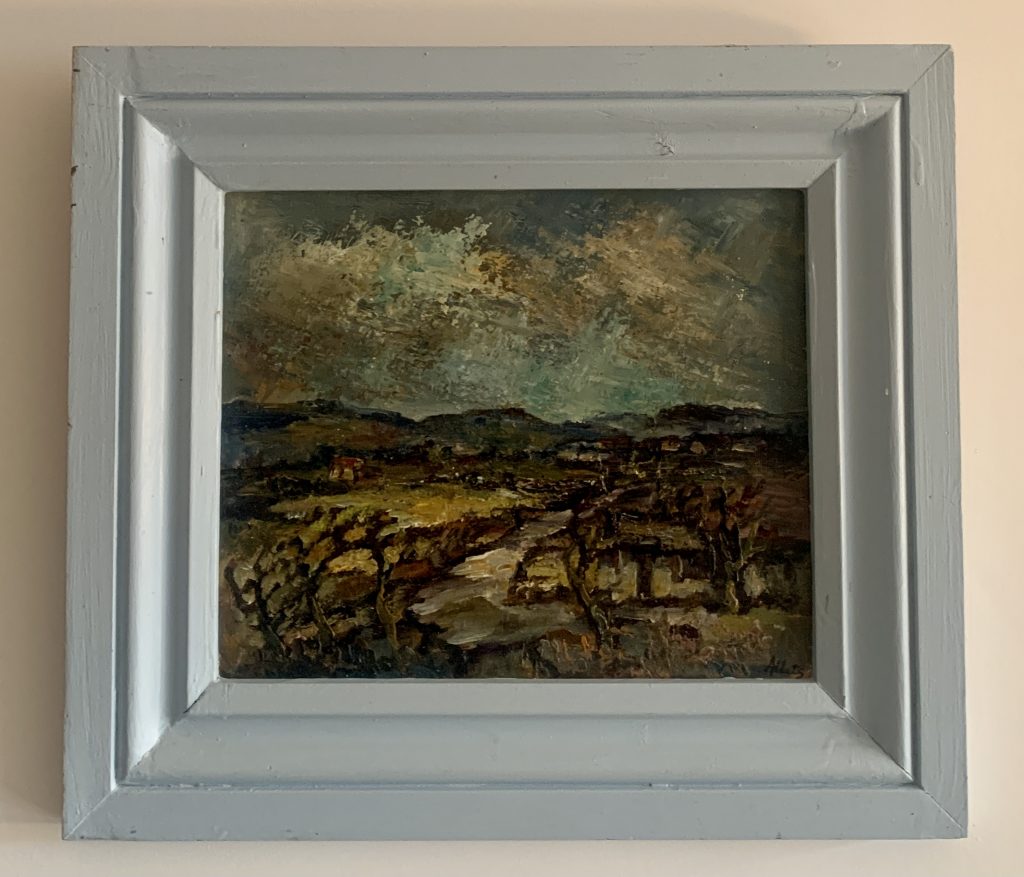 During the first lockdown last year, Jana found a small oil painting painting by Mary Stella Edwards online. It is signed using her pseudonym "ALLETS" – Stella spelled backwards!
Mary Stella Edwards and Judith Ackland were two painters and artists who lived together and collaborated, spending much time in their cabin in Bucks Mills in North Devon. The Royal Albert Memorial Museum own some of Edwards's and Ackland's paintings, and we are keen to explore their life and work as part of this project.