In addition to our Creative Heritage Producer and Writer in Residence, Natalie McGrath, we are delighted to work with a number of other LGBTQ+ artists. Their work will explore otherwise hidden or obscured aspects of the RAMM's collections to reveal LGBTQ+ heritage.
Bird la Bird is an artist who straddles comedy and performance art. She has been described as a Queer Pearly Queen and a Haute Couture Fishwife. Since 2012 Bird la Bird has developed a series of performances interrogating the histories of Britain's key cultural institutions, queering the chronicles and unpicking the layers of colonialism, class oppression, poverty and homophobia on which they were built. The resulting performances are highly accessible, inclusive, emotional and entertaining as Bird encourages the audience to shake the foundations of the museum by bringing hidden histories to the forefront. Her first solo show "Travelling Queer People's History Show" directed by Jan Willem Van Den Bosch traces the lives of LGBTQI prisoners across continents and centuries. Bird is passionate about taking a creative approach to accessibility including baking in audio description for everyone. Bird has done turns at the Tate, the National Portrait Gallery, the Victoria & Albert Museum, the Wallace Collection, the London School of Economics, Cambridge University, Goldsmiths, Curious Arts, the Queer Fringe Festival, Flare at BFI, Dixon's Place NYC and Theatre Brut Vienna. She has been a guest lecturer at Goldsmiths, the University of Leeds, Manchester Metropolitan University and the San Francisco Art Institute. Bird is a long-term associate artist with the Duckie collective and has appeared in Copyright Christmas at the Barbican, Gay Shame and many other projects. Bird lives in Bethnal Green with her rescue dog Trixie Macushla who often makes cameo appearances in her work.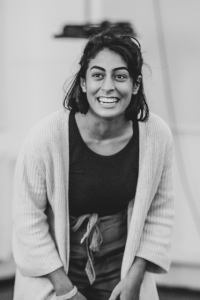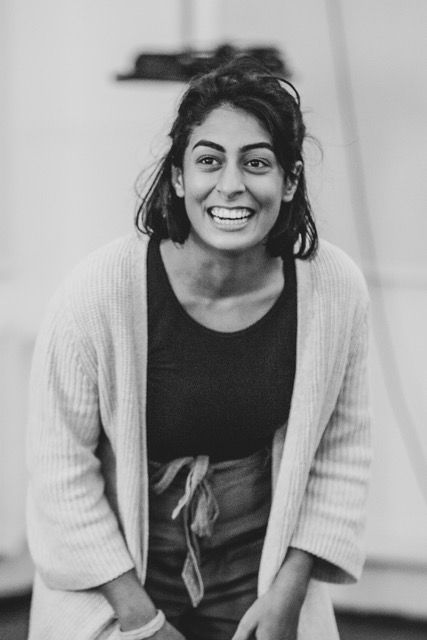 Charice Bhardwaj is a performance-maker, writer and mover based in Exeter. She has a love for devising new work and attempting to explore often vast contemporary topics in intimate, collective and darkly humorous ways. Starting from the personal to speak to the political, previous and current projects deal with racism, food, ageing, touch. Over the past few years, she has been interested in expanding her movement practice, fascinated by the freedom and authenticity of the untrained body when given permission to play. Her solo clown show Hot Neck Pink, which debuted as part of Camden People's Theatre's queer scratch festival 2018, explored without dialogue the awkwardness and joy of discovering your bisexuality. After graduating from the University of Exeter in Drama in 2019, she stayed to make work in the South West and pursue a part-time MA in Theatre Practice. Her MA project is a playfully historical solo about British imperialism in Devon. Charice is the Youth Practitioner at Beyond Face theatre, and has recently worked with Quirk Theatre, Mothers Who Make, Spork! Poetry, and Beyond Face Ensemble. She hopes to continue a wild cabaret about NHS nurses after Covid, and she is delighted to be working on Queering the Museum to look at how objects might speak back to power.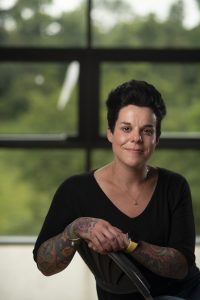 Carina Miles is an emerging actor, performer and devisor based in the South West. She is currently working as a Participation Worker for a young people's mental health organisation. Carina values the arts as a transformative process and her passion to create social change and access to the arts derives from her experience as a Youth and Community Worker. As a gay woman she has worked to create change where LGBTQ+ lives and histories are more visible. Carina has been involved in local theatre companies, worked as a musician and artist for many years and is currently studying for her Masters in Theatre Practice at the University of Exeter, graduating this summer. Carina focuses on working with psycho-physical movement and voice processes, along with the place of objects in performance practice. Her research focuses upon solo performance and exploring "object entanglements" through post humanistic perspectives and object orientated philosophies. Her most recent work "The Armchair" devised by Carina was performed by her at The Ideas Lab at the Theatre Royal Plymouth in December 2019. Carina is excited to apply these concepts on queering the objects and what might occur if say, a remote control identified as a lesbian?!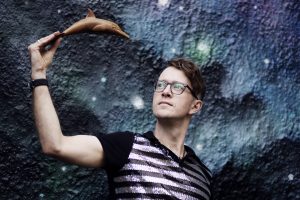 Caleb Parkin is a day-glo queero techno eco poet, performer and facilitator, based in Bristol. He won second prize in the National Poetry Competition 2016, first in the Winchester Poetry Prize 2017, and has placed in various other competition shortlists. He has poems published in The Rialto, Poetry Review, Under the Radar, Butcher's Dog, Coast to Coast to Coast, Strix, Magma, Envoi, Lighthouse and elsewhere. Commissions include: Poetry Society, Lyra Festival, Green Party, Knowle West Media Centre and The Hepworth Wakefield. He tutors for Poetry Society, Poetry School and First Story and (usually) hosts groups in settings from schools, to museums, residential care homes, science centres and festival yurts. In 2019, he completed an MSc in Creative Writing for Therapeutic Purposes (CWTP) through Metanoia Institute, with a dissertation focused on CWTP in museum and gallery settings. Currently, he's developing his first collection exploring queer ecopoetry and ecosexualities, supported by Arts Council Developing Your Creative Practice. Before turning fully to poetry, Caleb worked in BBC TV and Radio, production and as a teacher and Senior Inclusion Worker in schools and Pupil Referral Units. He is a professional member of Engage, NAWE (National Association of Writers in Education), Lapidus International: Words for Wellbeing, and a Fellow of the RSA (FRSA).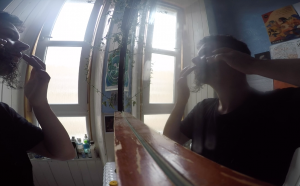 Oren Shoesmith is a writer and artist using text, sound and performance to explore volatile and abject masculinity. Often working with messy materials such as raw clay, spit, water and lubricants, he looks at overlaps between embodied horror, humour and erotics to articulate a chaotic trans and queer subjectivity. Oren uses agitated biblical and mythological narratives to articulate systems of power and violence as a generative method of exploring grief, trauma and authority. These narratives are often upheld by ritualised processes which occur in transitory spaces such as toilets, bathrooms, moors, night clubs and bodies of water. A recent performance entitled The greatest gift my father ever gave me was how to make my limbs from clay, emerged from oral and virtual traditions of knowledge sharing in trans communities. In the performance, a DIY phallic prosthetic is created out of unconventional organic materials. This act is a practical and poetic way of engaging, re-enacting and disrupting a symbolic and spiritual sense of the Father as well as developing a new, personal creation myth. He is currently based in Reading where he's involved in building queer spaces where they are currently lacking through arts collective Double Okay. The collective programme experimental performance and cabaret nights as a point of resistance in a post-gentrified commuter town.