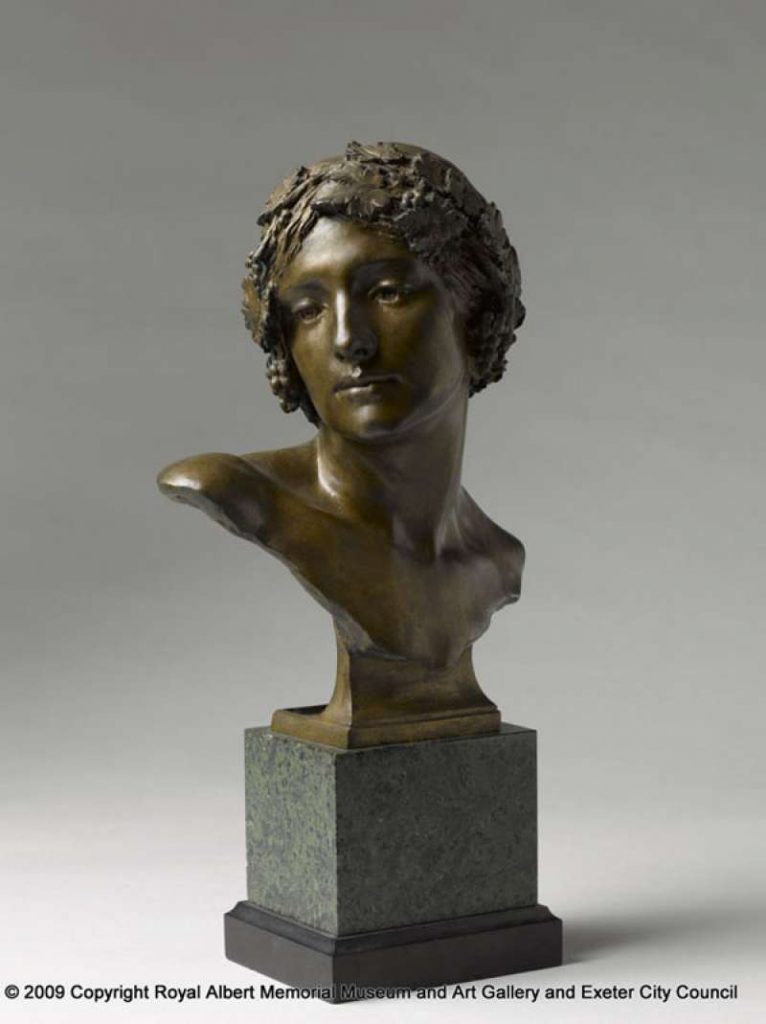 This bust depicts a bacchante, a female priestess of the Roman god Bacchus, also known as Dionysus in Graeco-Roman religion. The female followers of Bacchus were also known as maenads. Graeco-Roman deities played an important part in the Victorian discourses of aestheticism and decadence, and Dionysus was an especially important figure to the author Michael Field, the pseudonym of Katherine Bradley (1846-1914) and Edith Cooper (1862-1913).
Aestheticism and decadence were all about challenging mainstream values and were associated with sexual dissidence, evidenced by the multiplicity of queer proponents, including Oscar Wilde, Walter Pater, Vernon Lee, Edward Carpenter and Amy Levy. Classical studies played an important role within these discourses. It's easy to see Dionysus' appeal to a queer audience. Dionysus was the god of wine and hedonism, a concept appealing to certain queer aesthetes such as Oscar Wilde. He was also seen as a foreign god, giving him a sense of otherness that those of marginalised gender and sexual identities may have identified with. Dionysus was seen as an object of male and female desire in Rome, according to works by Lucian and Euripides. In visual presentations of the god, he often has an androgynous look. For the ancient world, this was a celebrating of youthful masculinity, which has homoerotic connotations, and for the Victorians, androgyny and effeminacy were certainly associated with queerness.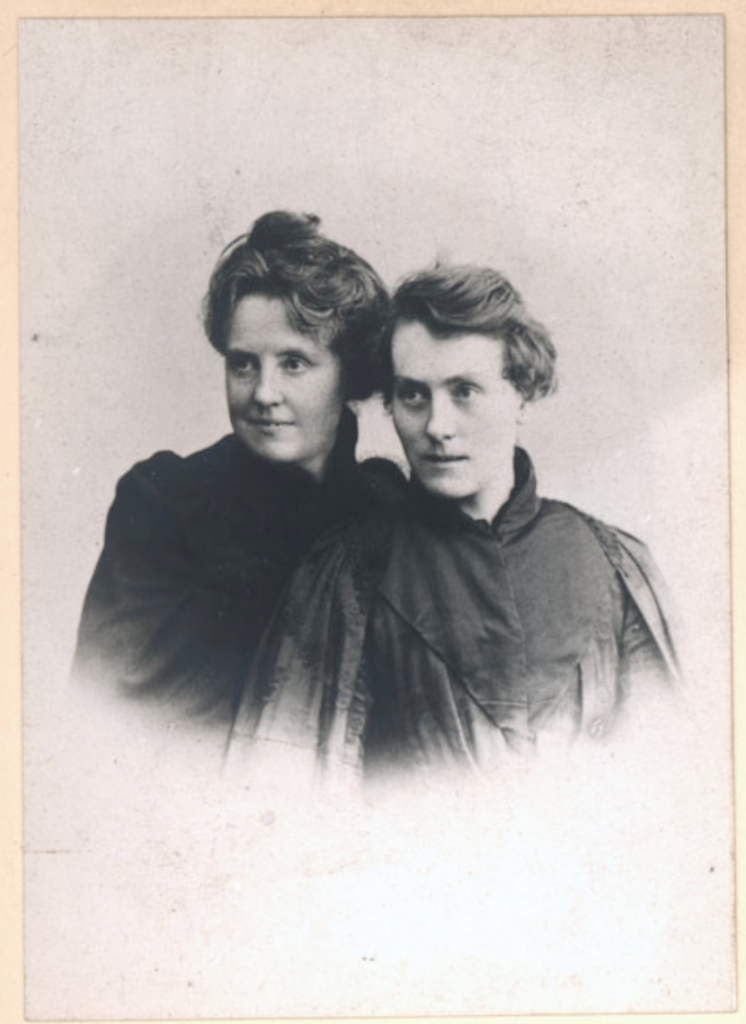 Whilst many figures who engaged with aestheticism and decadence were interested in classical studies, few were as committed as Katherine Bradley and Edith Cooper. Katherine Bradley and Edith Cooper were an aunt and niece who wrote together under the name Michael Field, but were also in a lifelong romantic and sexual partnership. Most of the scholarship surrounding them focuses on their literary contributions to aestheticism and decadence, and one of the most important scholars on them was Ivor Treby, a queer biochemist and poet who collected sand samples and donated them to the museum. For more on Ivor Treby check out Caleb Parkin's work. Bradley and Cooper worshipped Dionysus, until their conversion to Catholicism in 1907. They studies ancient Greek together, which informed their erotic language towards each other. They had shrines to Dionysus in the gardens of their shared home, as well as what they called a "bacchic library". In their diary they described "the Bacchic altar", and the ritual they performed when they moved from their family home, The Durdans, to an independent home, 1 Paragon; "Then Michael has lighted the alter + we have knelt together naturally, simply […] These lights will be lit again at Paragon – we carry our sacred fire". They wrote a verse drama, Callirhöe and Fair Rosamond in 1884, which tells the story of the erotic conversion of a virgin to the cult of Dionysus, and her becoming a Maenad. They were referred to as "Bacchic Maenads" by Logan Pearsall Smith and "Greek women" by Robery Browning.
But what can we learn from their identification with this historical and mythical figure? Maenads have come to embody female rebellion, unruly sexuality and gender inversion. It is likely this is what Bradley and Cooper were channelling in their maenadic lifestyle. The history of maenads is not as simple as that, and there is a great deal of uncertainty and mystery around the rituals of the Bacchus cult. However, what we do know is that women marched into the mountains with wine, removed their clothes and let loose their hair, and carried out a series of ritual performances such as orgiastic dancing in order to induce delirium. Men were often involved in these celebrations in later periods, and these rituals were an accepted part of civic life. However, they were eventually banned in Rome due to their notoriety. We can see the appeal of these rituals where women were able to do things they were unable to do in everyday life for Bradley and Cooper, two women living a life quite different from the expectations for women at the time.