Anonymous Donation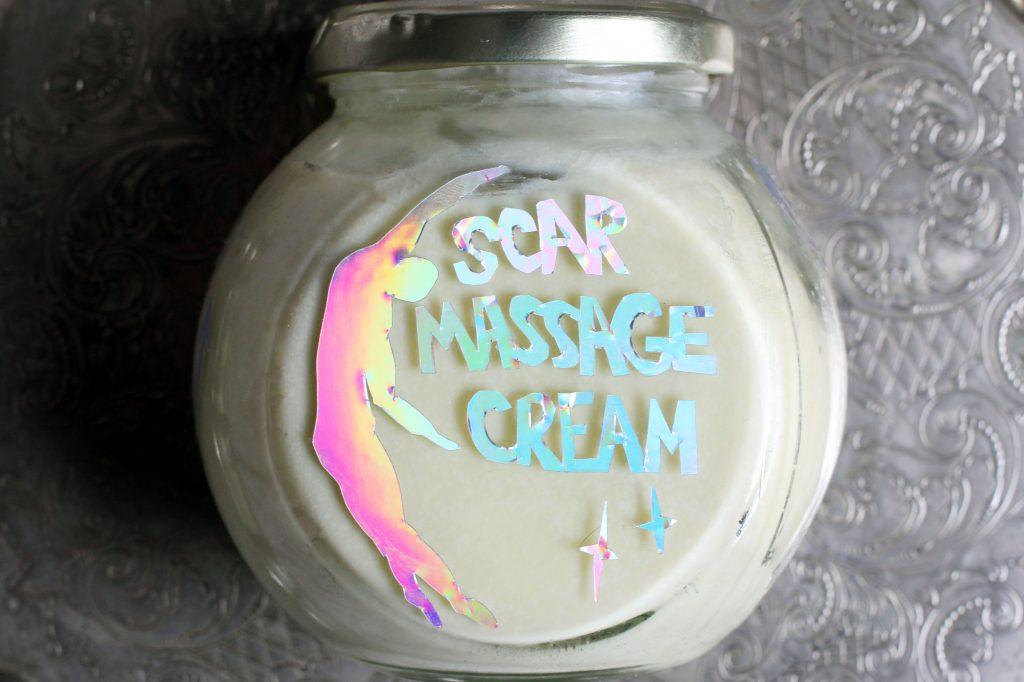 Scar care cream made by my boyfriend for me to use after my surgery in order to soften and loosen the scar tissue. On the sides he put an anchor and two inter linking chains and on the lid there is a protective rune. The image shows the front of a large circular jar with shiny silver holographic vinyl on the front. The vinyl is cut into the shape of a joyful dancing figure and the words scar care cream with two little stars adorning them. In the jar is a creamy off-white cream made from a mixture of butters, oils and perfumes.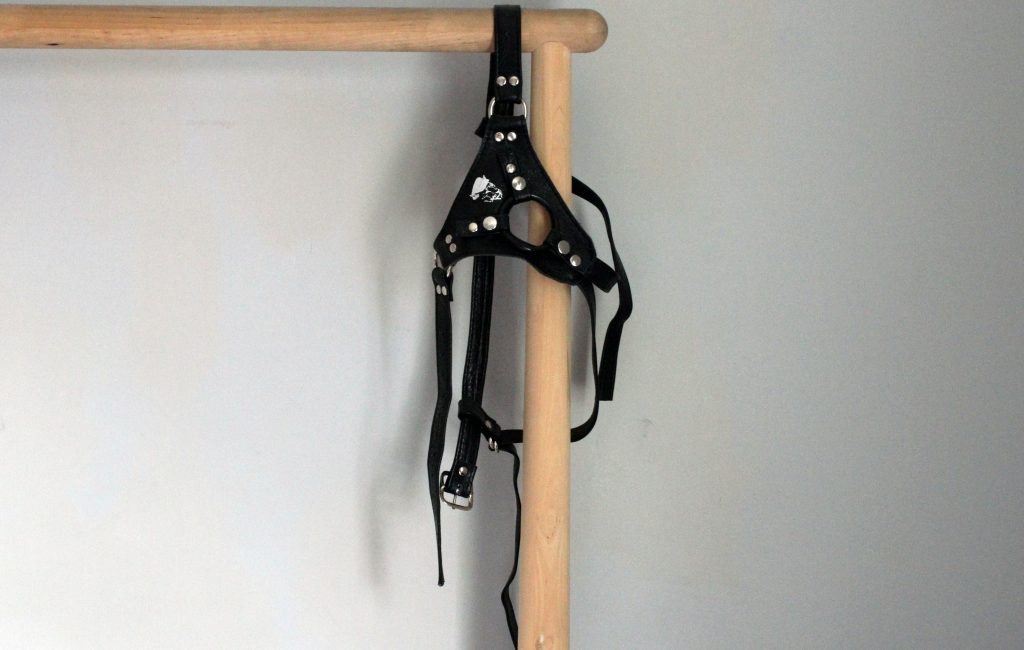 Leather harness made by trans owned company, Aslan Leather. Never used only worn as bought in between the second and the third uk lockdown. A black harness is hanging from a wooden bed post. It has silver buckles and rivets and there is an emblem of a lion wearing a leather cap on the front.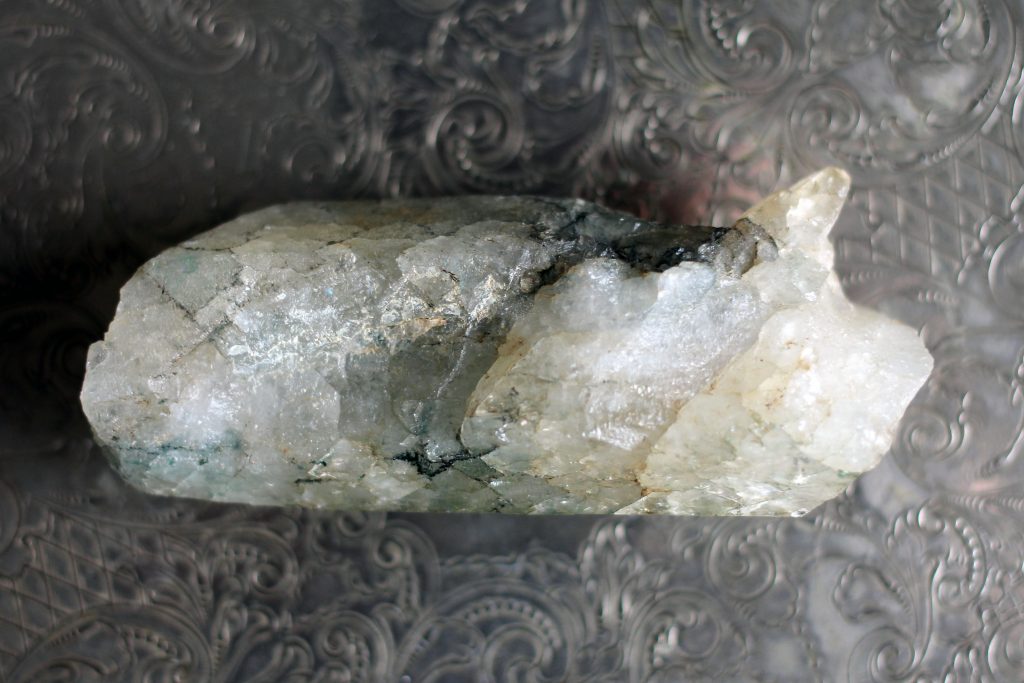 Cracked and dyed raw quartz crystal. The quartz is shaped like an irregular and many faceted cylinder with blue mottled cracks and crystalised protrusions jutting out. This crystal was used as a phallic prosthetic to place between my legs as I sat in the shower. It was the only way I could bathe my body for a series of months as I waited for hormones.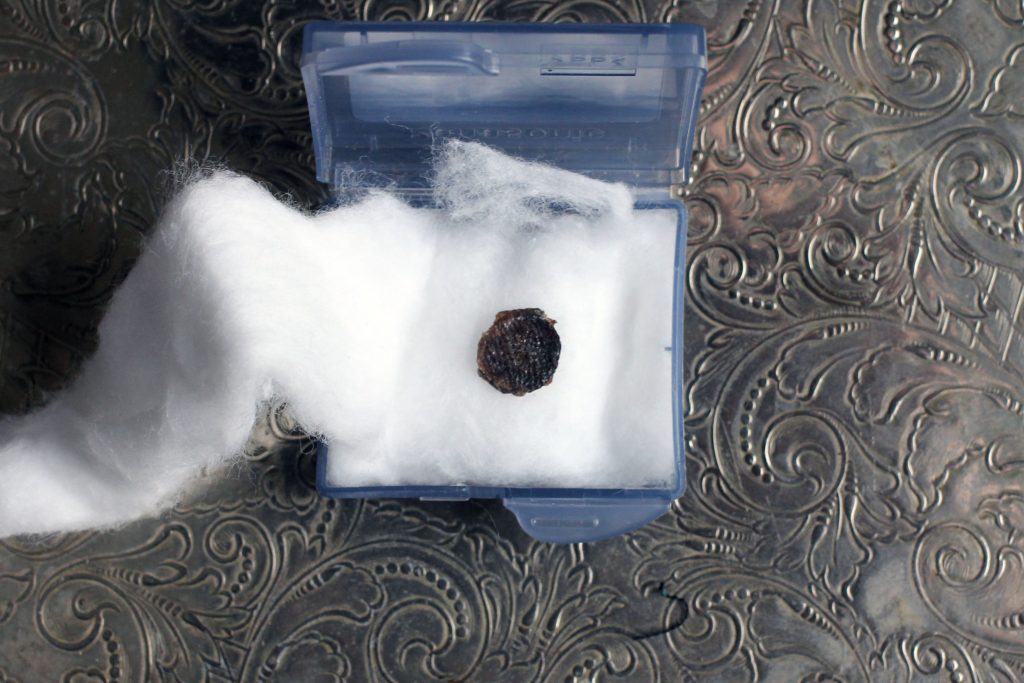 The remaining scab from my nipple graft that I found like a pulled tooth in my bed one morning after two months of recovery. The scab is a small, perfect, dark brown disk retaining the irregular texture of skin on its surface. It is laying on cotton wool in a blue archival box. The night before I found it, I had a dream where it had fallen off. I held the scab to the light and it shone around the room with the multi colours of a stained glass window. When I got up and looked in the mirror to discover it had fallen off in reality too, it was the first time I had seen my chest unobstructed and laid completely bare since surgery.