Queer Stones
donated by Dr Jana Funke
When I was 16, I went on my first lesbian queer pilgrimage to the South of England, visiting the homes of Virginia Woolf, Vita Sackville-West and Radclyffe Hall among others. Traveling to places that have a connection to queer history is still one of my favourite things to do in life. One of the benefits of living in Exeter is that the South West has a rich queer history, specifically connected to female and genderqueer literary modernist authors I have admired since I was a teenager and whose work is now central to my academic research. Whenever I go on my pilgrimages, I try to pick up a souvenir or trophy. Here are a few of my favourites – my first offering to our Queer Collector's Case!
I found this little rock when visiting Zennor, a tiny coastal village in Cornwall. The bisexual American author H.D. (Hilda Doolittle) met her life-long partner Bryher here in 1918. You can still follow in H.D.'s footsteps and go on the absolutely stunning Zennor Head coastal walk today.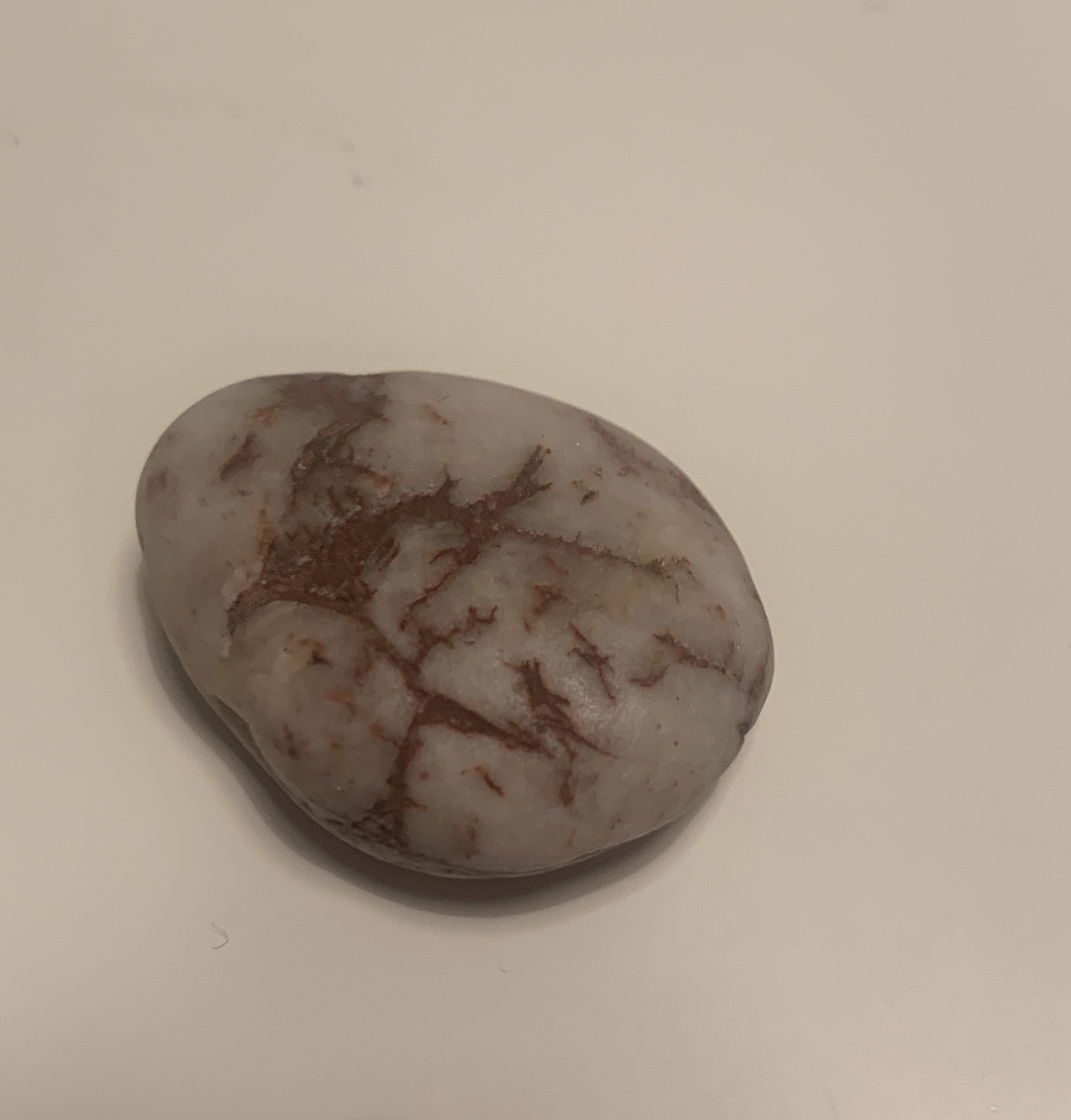 I picked up this pebble on the beach at Burgh Island, a small tidal island in South Devon. English author Radclyffe Hall visited the island, and it inspired one of Hall's short stories called "Miss Ogilvy Finds Herself" (1934). The short story deals with queer and trans themes and features a fantastical moment of queer time travel that takes place on the island!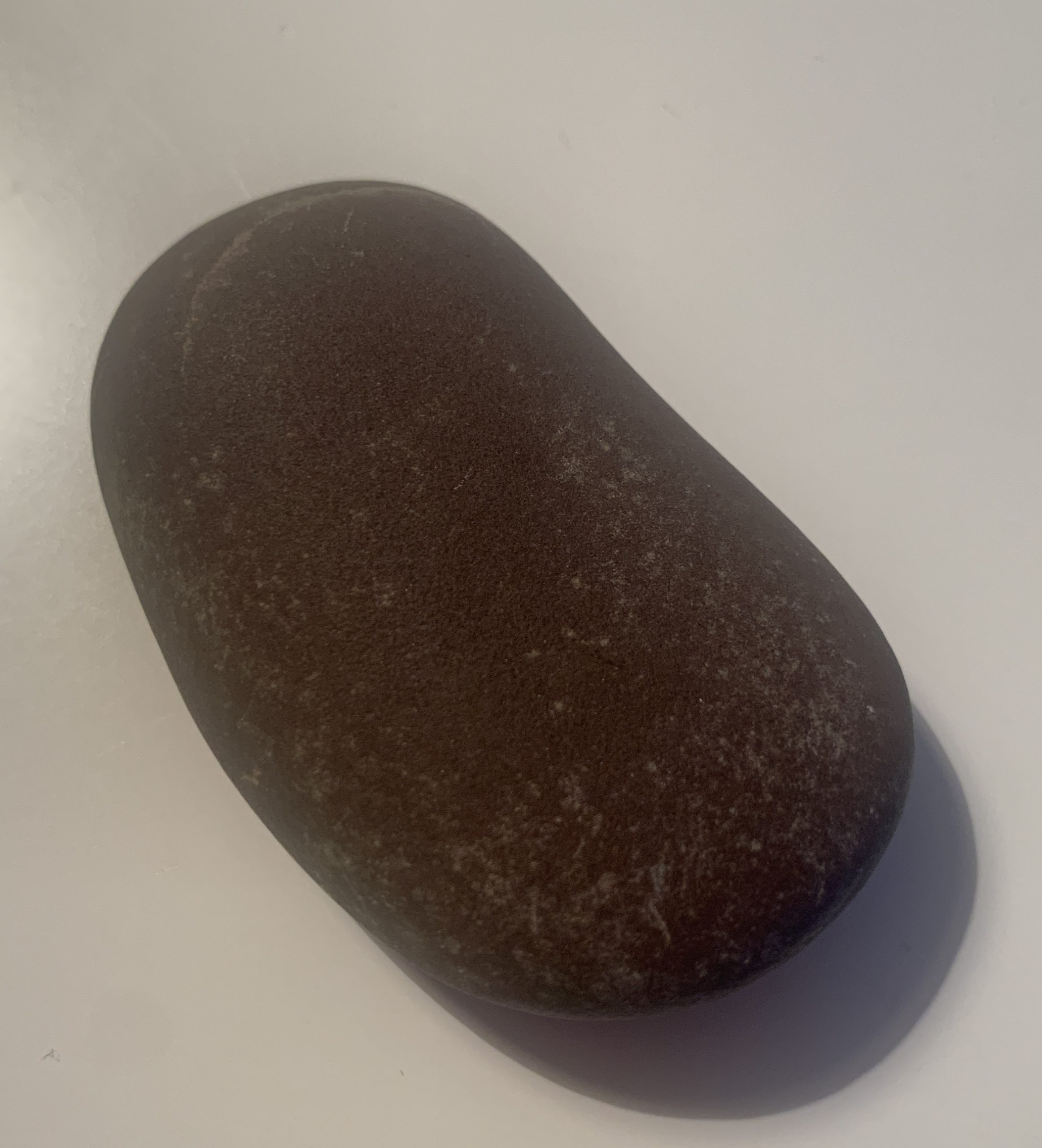 Finally, here is a stone I found outside Bucks Mills cabin, where artists Mary Stella Edwards and Judith Ackland used to spent their summers from the 1920s to the 1970s. The tiny cabin is at the very edge of the fishing hamlet and overlooks the coast. A peak through the window suggests that it hasn't changed much since the two women spent their last summer here together. The RAMM hold several of Edwards's and Acklands's paintings, so we will be doing more work on the couple as part of our project.
These are my virtual offerings to our Queer Collector's Case! Please contribute your own queer objects by emailing us a photograph, video or description. We would love to include your objects in our virtual collection.