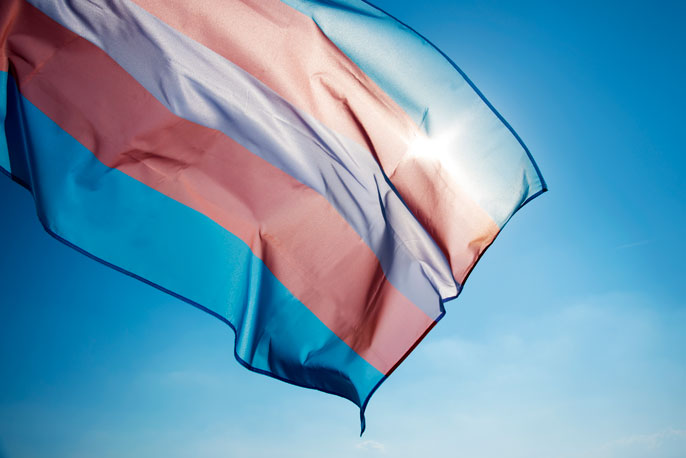 On 31st March 2021, we were thrilled to host a conversation between project researchers Elliot Falkus and Rowan Frewin for Trans Day of Visibility. Elliot and Rowan discussed the importance of trans visibility in museum spaces and heritage sites and addressed some of the challenges we face when trying to engage with these histories and make them more accessible. They also proposed ways in which the ongoing erasure of trans and non-binary lives in the past can be addressed through new methodological means. After their rich conversation, we opened the event up for questions from the audience.  
We also put together a list of resources for people keen to learn more about trans history, culture and politics! This is an incomplete and growing list, so please email us if you want to add texts or resources.
Elliot Falkus is a recent graduate of the University of Exeter. He has career goals in creative writing and reconciliatory heritage. His work with the Out and About project consists of research and writing on the objects within the RAMM's collection, highlighting the history of trans people in popular media, the legal history of LGBT+ people and communities in the UK, and historical and literary interpretations of queer figures.
Rowan Frewin is an English graduate and freelance illustrator. They are particularly interested in examining ways that we can re-frame trans history as well as looking at ways that information about LGBTQ history in general can be made more accessible. They have recently published the A Potted Trans History zine.