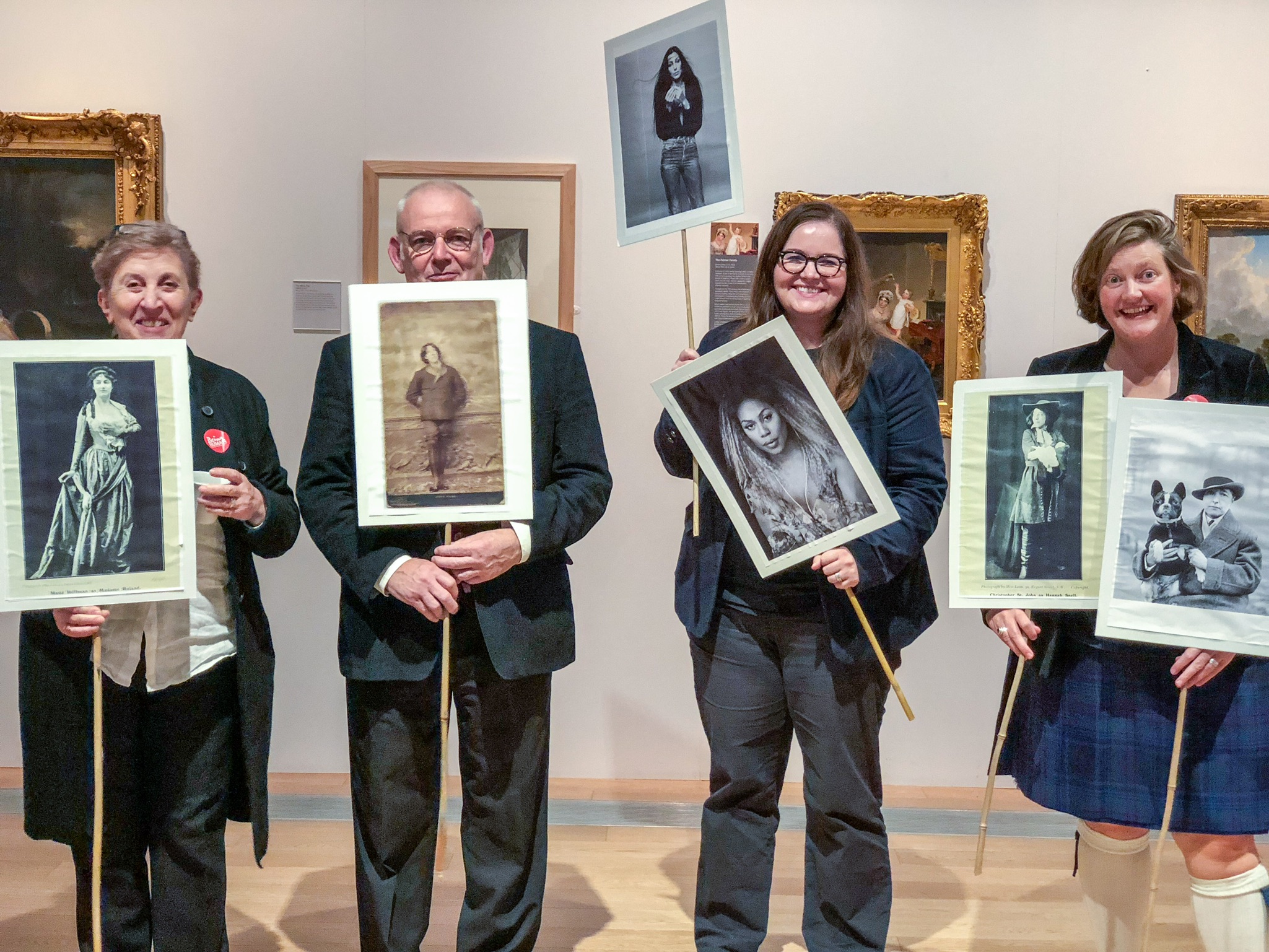 In November 2018, as part of the nation-wide AHRC Being Human Festival, we staged a performed reading of The Pageant of Great Women at the RAMM in collaboration with Dreadnought South West.
The Pageant of Great Women is a radical feminist text written by dramatist Cicely Hamilton in 1909 at a time when the campaign for women's suffrage in Britain was becoming increasingly militant. The spectacular play was subsequently performed under the direction of bisexual theatre-maker Edith Craig. Actors included Craig's partner, the Exeter-born lesbian and genderqueer author Christopher St John.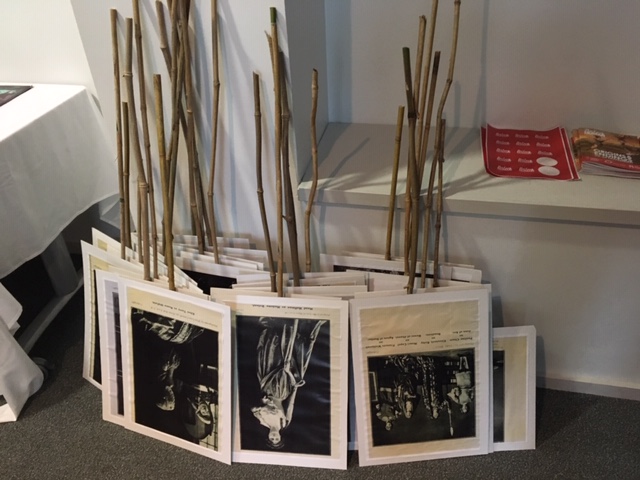 The day began with a placard making session! We used photographs from the original publication of the play together with LGBTQ+ icons selected by young people from Exeter-based LGBTQ+ group X-Plore Youth.
Once audience members had arrived, we took over the museum and marched through the
different galleries holding our placards.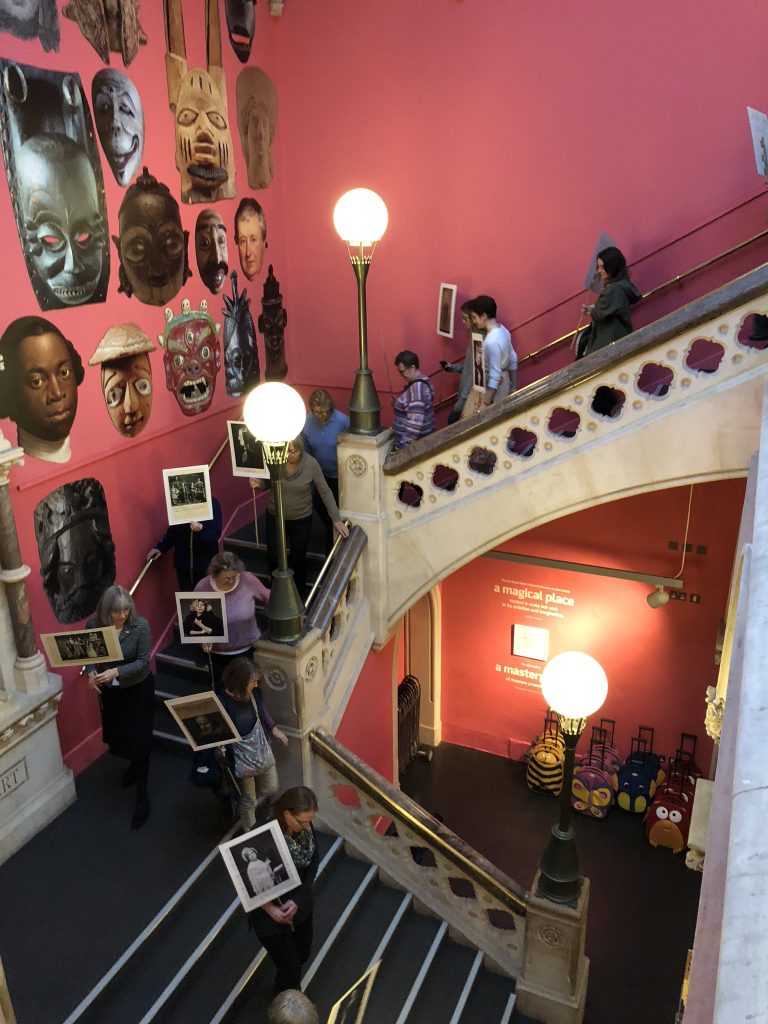 Our procession ended when we had reached the Courtyard, where our staged reading took place.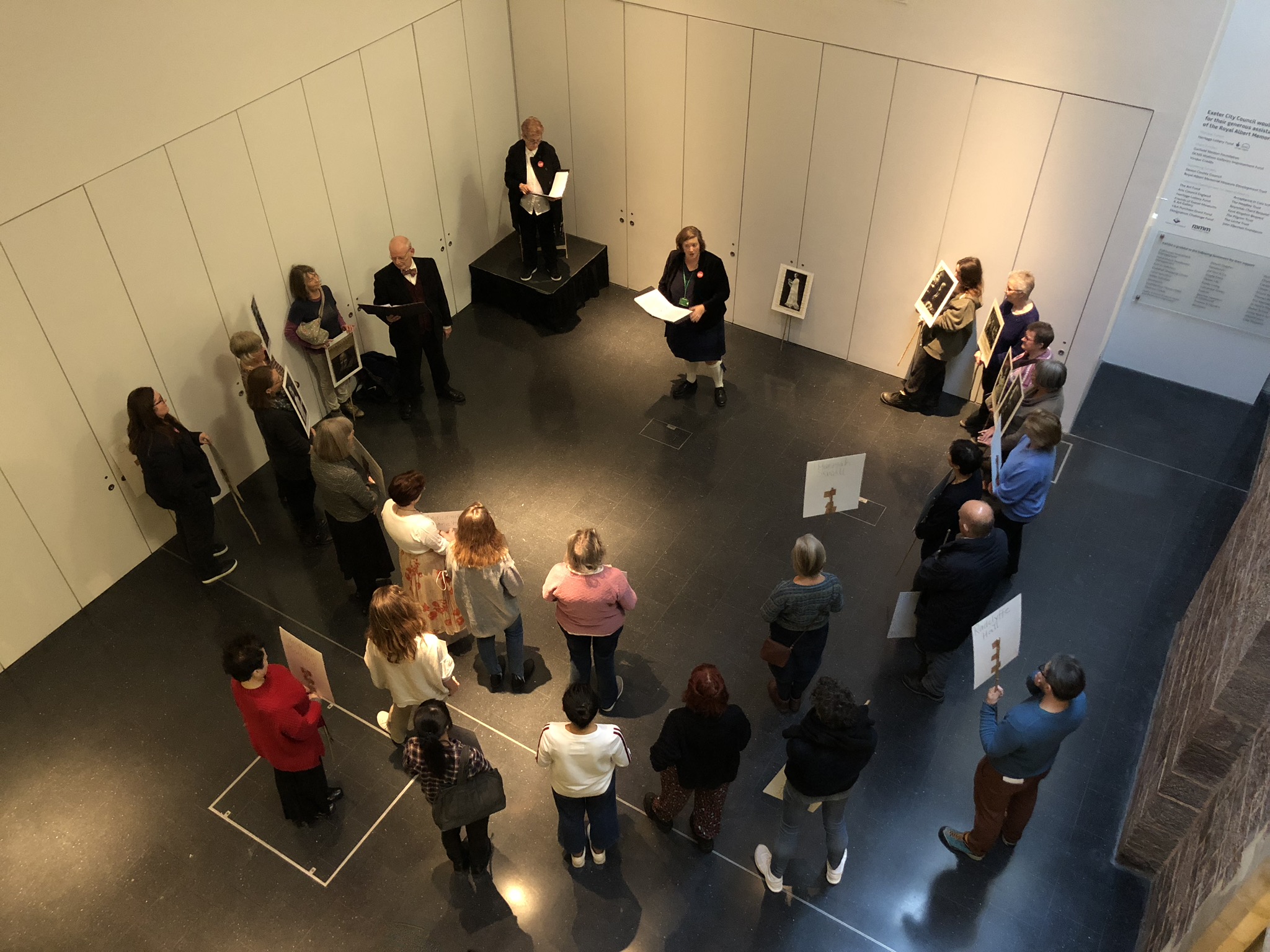 The play was expertly performed by Natalie McGrath, Josie Sutcliffe and Conor Magee. There was even some audience participation!
At the end of the day, we gathered in the Garden Room to explore the history behind the play with Dr Jana Funke and discuss the connections between the feminist and LGBTQ+ activism.