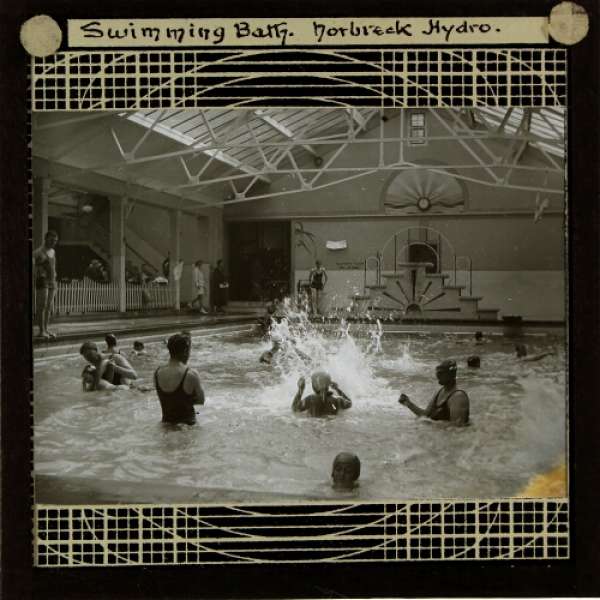 by Fred Spence
'The waves are running in verses this fine morning.'

'Invitation to Miss Marianne Moore', Elizabeth Bishop
This photograph, taken in 1935, captures bathers splashing in the water at Norbreck Hydro swimming pool, Blackpool.
Gay painter David Hockney is one of the most influential twentieth-century British artists. His swimming pool paintings of the 1960s and 1970s are some of his most famous. In 2018, his painting Portrait of an Artist (Pool with Two Figures) (1972) became the most expensive artwork by a living artist sold at auction to that date when it was bought for $90 million (£70 million).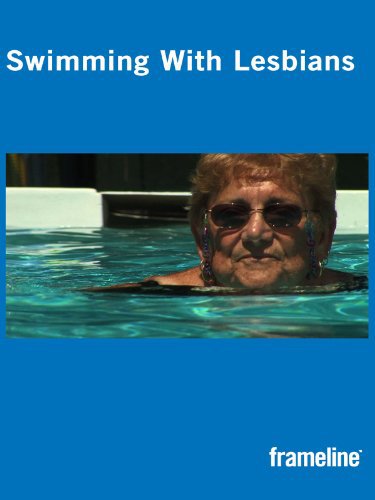 Film Swimming with Lesbians (2009) follows Madeline Davis as she builds an LGBTQ history archive. Davis is an author, songwriter and activist. With Elizabeth Lapovsky Kennedy, Davis wrote Boots of Leather, Slippers of Gold (1993). Drawing upon oral histories, the book describes the working-class lesbian community and butch-fem culture of Buffalo, New York from the mid-1930s to the early 1960s. It won the Lambda Literary Award for Lesbian Studies.
Alan Hollinghurst's novels often depict the lives of gay men as they intersect across traditional class, race and age boundaries. His first novel, The Swimming-Pool Library (1988), follows a privileged and promiscuous gay aristocrat, Will, living in London in the early 1980s, who agrees to write a biography of the elderly Lord Nantwich. Reading Nantwich's diaries, Will learns about the troubled experiences of gay men in the early twentieth century, in England and the British Empire colonies.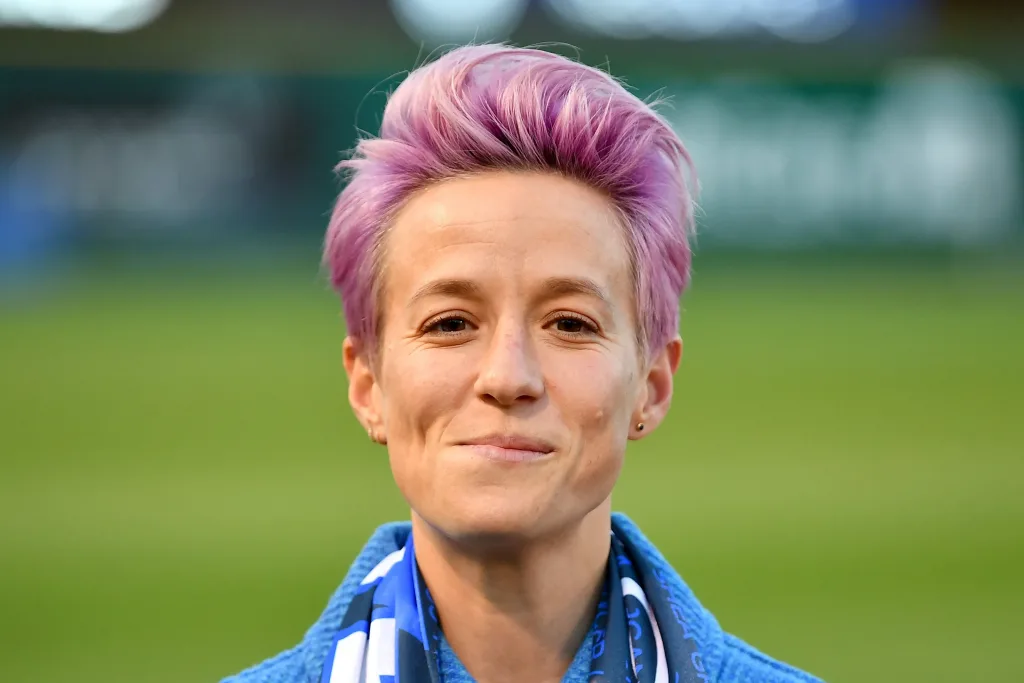 In 2019, footballer Megan Rapinoe was the first openly gay woman to appear in a Sports Illustrated swimsuit edition, wearing a gold bikini. That year, as team captain for the United States, she won the FIFA Women's World Cup, as well as winning the 'Golden Boot' award as the top scorer in the tournament and the 'Golden Ball' as the best player. She is an outspoken activist on LGBTQ+ issues, equal pay for sportswomen and racial justice. Her partner is acclaimed professional basketball player Sue Bird.