Our logo was designed by the amazing Frank Duffy! We talked about famous queer logos and symbols, and the striking pink of the iconic Stonewall Inn neon sign stuck. The circle reminds us of a lens or a magnifying glass, which resonates with our attempts to reframe and look closely at the RAMM collections to uncover and share previously overlooked or obscured LGBTQ+ histories. The sand particles on the banner image are an homage to Ivor Treby, a gay writer and collector, whose sand collections were donated to the RAMM. You can find out more about Treby's work here.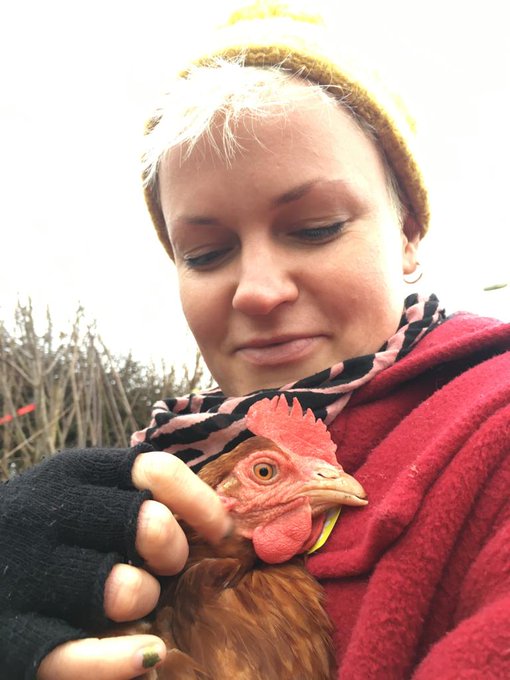 Frank Duffy (they/them/their) is a non-binary graphic designer, illustrator and printmaker who has an MA with distinction from Falmouth. They grew up in a very normal suburb of Cardiff and thus are delighted to now be living in a static caravan on a beautiful 20 acre smallholding in rural Carmarthenshire with fellow queers, rare butterflies, waterfalls and plastic flamingos. Their personal art and writing practice explores the spaces between the cracks – gender, magic, power and death.
They are MxFrankDuffy on twitter and instagram, and they have a Patreon where they share their writing and images and send out limited edition prints as rewards – www.patreon.com/acuriousqueer
You can also find out more about their beautiful work here.