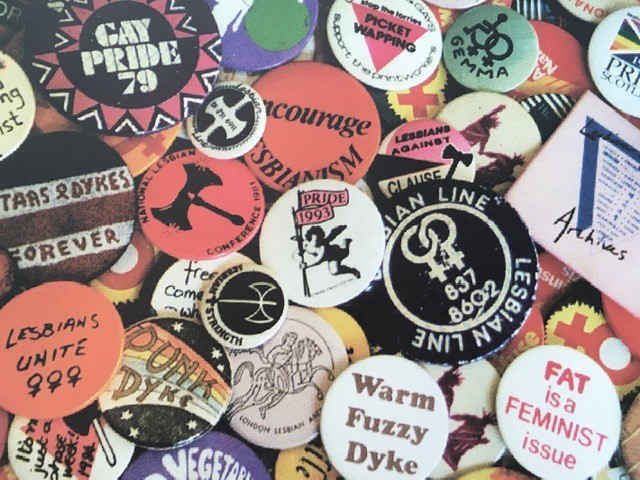 Fri 9 Apr
10.30 am to 12:30 pm
Free and online
Join Writer Nat McGrath, RAMM's Engagement Officer Ellie Coleman and Professor Jana Funke for an online workshop to share your queer objects from home and to work with us to queer the collections at RAMM. 
As part of our on-going work on the Out and About: Queering the Museum project, we have created a virtual collection of queer objects that have been generously donated by LGBTQ+ people. We are also working with LGBTQ+ researchers and artists to develop new queer perspectives on the collections. We are now running a workshop for LGBTQ+ people to be part of our project and help us to queer RAMM.
We will talk about queer objects at home. We will share and discuss objects we own that hold particular meaning to us as LGBTQ+ people. If you would like, you can virtually donate your object (by taking a photograph and writing a brief description) to become part of our unique online collection.
We will also talk about the importance of queer objects and stories in RAMM's collections. You can see the objects already shared here: http://outandabout.exeter.ac.uk/queer-collectors-case/. We will delve into RAMM's collections using the online catalogue, and select an object that interests and resonates with you as an LGBTQ+ person. We will share and discuss what we have discovered, asking what it means to queer an object through our own perspectives and insights.
The workshop will be an informal and welcoming space with a maximum of 16 participants. It is open to all LGBTQ+ people above the age of 16.
If you have any questions before signing up, please contact Natalie (malt1972@hotmail.com).
This event will take place on Zoom. Details to join will be emailed to you in advance of the date.